Selling Natural Soap - Great Soap?
The first step to selling natural natural soap is having a great product. Your product doesn't have to be complex or fancy, but it must be of the highest quality and well cured if you intend to start a soap selling business.
Take short-cuts on product quality and you are finished before you even start. This is not the right approach for developing a soap making business plan.
A very simple soap recipe with just a few ingredients can make super soap. A simple handcrafted natural handmade soap, if well made, can be far superior to grocery store products and your customers will appreciate the difference.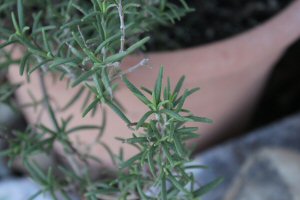 Do yourself and the whole handcrafted soap industry a favor by learning to make really top notch soap before offering it for sale.
There is nothing wrong with starting with a purchased soap base or melt and pour soap to learn about scenting and packaging.
But you have a lot better chance of setting your product apart and making a profit with cold process soap... This is what most people mean when they refer to soap making... mixing oils and an alkali together and watching in wonder as the mix turns to soap.
The temptation, if you sign up for a place to sell your soap, is to wait until the last minute to rush around and put some soap together. Soap requires cure time.
Allow at least 4 weeks for curing cold process soap and 8 weeks is better. Provide your customers with hard, long-lasting bars of soap and you will be remembered. Put your customers first and make sure you provide high quality products.
Scents And Selling Natural Soap
Soap scents are also extremely important if you want to sell homemade soap. Everybody wants to smell soap. If your soap doesn't have a good strong scent, you can make no excuses.
Unfortunately, many soap recipes specify scent oil quantities that are just too small.
That's doubly bad because with one of these recipes you just made a batch of unscented soap plus you wasted the money you spent on the scent. And the scents, whether natural or synthetic, are not cheap.
So you need to learn how to calculate the right amount of scents.
Extremes And The Natural Soap Business
Everybody likes soap that cleans well but feels nice too, and preferably has big bubbles.
Did you know there are trade-offs between cleaning and feel and bubbles? For example, coconut oil soap makes loads of bubbles and cleans squeaky clean, but it cleans so well it dries your skin.
You could go to extremes like the Cor soap too. It's amazingly expensive as shown here...
So what's the trick?
Learn to use different oils in making soap to give the finished soap the perfect balance of cleaning, feel and bubbles. That's a big part of selling natural soap.

Check out more free articles here...